Malta Recruitment Agencies in Thrissur can help you find the best job opportunities in Malta. Like most European countries, Malta is also experiencing a need for more skilled workers to meet its labour demands. Plenty of jobs are available in Malta for job aspirants from Non-European countries.
How to Find a Job in Malta?
Through Malta recruitment agencies in Thrissur, you can get more information about the recruitment process, salary, job visa details, qualifications, etc., and learn about the Malta job recruitment process.  You can also get guidance about the steps to take for a successful job application and the required documents. Additionally, they can provide insights into any other requirements that may be needed to secure a job in Malta. Therefore, if you're looking for an opportunity in Malta, contact any Malta Job agencies in Thrissur and Palakkad in Kerala.
How to find Jobs in Malta directly?
Start Networking: Networking is essential in Malta regarding finding a job. Contact your friends, colleagues, and classmates to inquire about job openings or potential connections who can help you find a job.
Use Job Sites: Several online job sites in Malta can help you find work opportunities. Sites such as Monster and Bayt allow you to search for jobs by location and industry and post your resume so that employers can contact you directly.
Attend Job Fairs: Malta regularly hosts job fairs where employers from various industries gather to recruit new talent. These fairs are a great way to meet companies face-to-face and make a good impression while learning more about their hiring processes and the positions they offer.
Contact Malta Companies Directly: Get information about Malta companies that suit your qualifications and experience and contact them directly via email. Remember to include an up-to-date copy of your CV/resume with your application!
If you want the assistance of Malta job recruitment agencies to find a job in Malta , it is better to contact them with your CV and other details. For details about the Malta job Agencies in Thrissur, Palakkad,Kannur, Malappuram etc call Send your Enquiry OR Call /Whatsapp 9947320299 (Sanoj)
Jobs in Malta for Indians 
There are various jobs in Malta for Indians, including software engineers, IT professionals, web developers, accountants, financial advisors, customer service representatives, hospitality and tourism professionals, marketing and sales executives, retail staff, teachers, and tutors.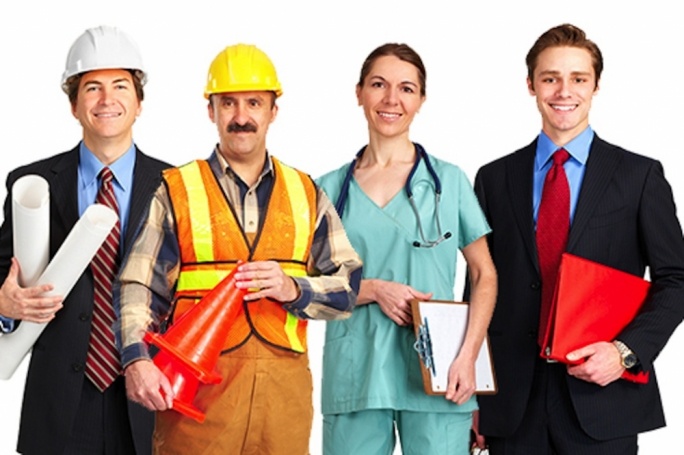 Skilled Jobs in Malta
Malta has job opportunities in many sectors, both skilled and unskilled. Professional jobs in Malta are mainly IT, Staff nurses and Nurse Assistants, helpers, and drivers. As the country's population ages, there is also a high demand for nursing staff for caring the aged people.
Skilled Job Categories
Software Engineers
Programmers
Web developers
Digital Marketers
Nurses
Assistants to Nurses
 Nurses for Old Age Homes
 Accountants
 Clerks
 Welders
Plumbers
 Electricians etc.
Unskilled Jobs
Unskilled jobs in Malta include restaurant workers, delivery staff, and general helpers. These roles are essential to support the hospitality industry on the island.
Unskilled Job Categories
Helpers
Construction Workers
Delivery Staff
Gardeners
Packing Boys
Hotel Workers and more…
Life in Malta for foreign workers
Malta is an increasingly popular destination for foreign workers. Like the rest of the European countries, Malta is also known for its living standards and diverse culture, making it an attractive country to work and settle in. Another notable point about Malta is the low living expense compared to other European countries, and the climate is mild year-round.
The Maltese government has introduced many schemes and incentives, like the Global Citizenship program for non-European nationals. These schemes attracted several business people as they ensured them Malta citizenship and hassle-free access to Europe by investing a specific amount of money. Foreign workers in Malta have access to universal healthcare services and public transport such as buses, trains, and ferries. There are also plenty of leisure activities available in the country, including hiking trails, water sports, snorkeling, sightseeing tours, and much more.
Malta People
Malta is known for its friendly locals welcoming you into their community openly. With its excellent infrastructure and quality of life combined with the country's rich cultural heritage, living in Malta can be a wonderful experience for any foreign worker looking for a new home.
How to Get a Malta Job Visa from India?
To obtain a Malta job visa from India, you must secure an employment offer from a Maltese employer. You must submit your CV and other relevant documents to potential employers in Malta to ensure the job offer. If your application is successful, the employer will make you an employment offer and provide you with a valid work permit/contract.
Malta Job Visa 
Once you have received the employment offer and contract, you can apply for a Malta job visa through the Maltese Embassy in New Delhi through the VFS visa center in your area. You will need to provide supporting documentation such as proof of identity, financial means of support during your stay in Malta, and any necessary qualifications or professional certificates required for the job. Once Embassy approves your visa application, you will get a work visa allowing you entry into Malta to take up employment. You can contact any Malta Job Recruitment Agencies in Thrissur or Palakkad if you need assistance with Malta jobs in Kerala.
How can Malta Recruitment Agencies in Thrissur help you find a job in Malta?
Malta is a great place to work, but finding a job in Malta can be difficult for Indian workers. Malta job recruitment agencies in Thrissur will help people find suitable employment in Malta and coordinate with Malta employers for the recruitment and visa process.
For Indians looking for jobs, Malta agencies in Thrissur can also help applicants with visa-related matters and any other paperwork that needs to be done.
For more details about the Malta job Agencies in Thrissur, Palakkad,Kannur, Malappuram etc call Send your Enquiry OR Call /Whatsapp 9947320299 (Sanoj)