National Institute of Open School will issue the Identity card to the students who got admission in any of the courses conducted by the NIOS. After the confirmation of your admission in NIOS, the admission department will issue the NIOS Identity Card with details of the course and enrollment details.
NIOS will issue the identity card only once. Any corrections and discrepancies can be brought into the notice of the NIO Admission department immediately after receiving the confirmation letter from the admission department. Once the Identity Card is issued, the department will not entertain any request for corrections/modification. The students must retain the Identity Card till the completion of their course in NIOS.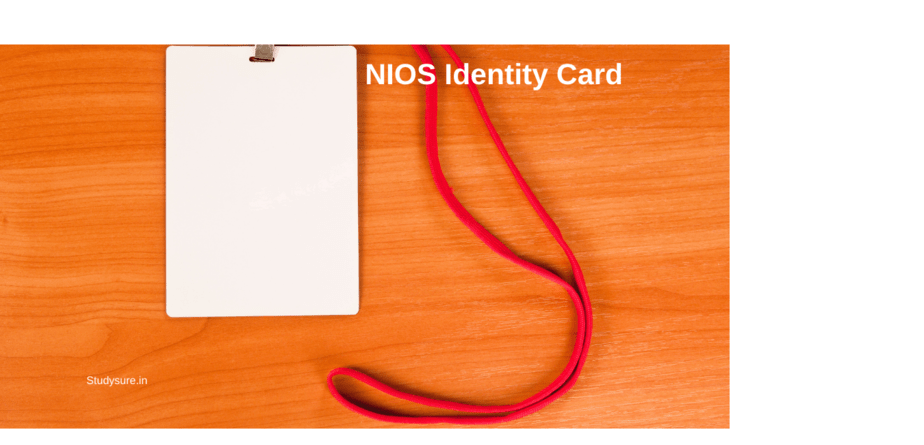 NIOS Identity Card Download
The students who have taken admission in the different centres will be able to download the student Identity Card from the NIOS official website sdmis.nios.ac.in by providing the enrollment number.
How to Apply for Duplicate Identity Card?
In case you lost or misplaced your  Identity Card, you can apply for a new Identity Card. To apply for a new Identity Card, you can submit an application to the NIOS regional centre along with the copy of an FIR lodged with the concerned police station and other documents listed below. Given below are the documents to be submitted along with your application for duplicate Identity Card.
Copy of FIR from the police station
2 Passport size photographs
A Bank Draft of Rs 100/-
Copy of the Original Identity Card(If available)
Enrollment Number Details.
The Duplicate Identity card will be issued only after the submission of application along with the above documents.
For more details about the Duplicate ID Card please check the FAQ section of NIOS here.  You may also contact the NIOS helpline number given below.
Toll Free Number: 1800-180-9393
Also Read :